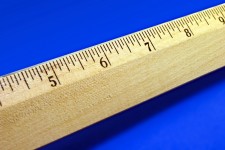 Photo Credit: Darren Hester
I met E briefly at a networking event several weeks ago. I finally joined her (and also met her friend B) for coffee this morning.
After I got a mocha and sat down a long, rambling conversation ensued. We started on mundane business stuff, but rapidly progressed to entrepreneurship, education, history, art, teaching, parenting, and personal growth. It was a fun conversation, and two hours melted away faster than an ice cube on a July sidewalk.
Near the end, I apologized because I felt like I had monopolized the conversation. Both E and B said, "No! It was fun listening. You do so much stuff! You only learn these things from talking to people."
It was flattering, to be sure. But I'm just a guy trying to find his way through life. I haven't done anything I consider noteworthy. I have not backpacked around Europe, roller-bladed across the United States, become a millionaire by age 40, or skydived naked from an aeroplane. You won't find a Nobel prize for curing cancer on my résumé.
What have I done?
held a job
fathered a beautiful daughter
made some friends
kept an open mind
tried to get to know myself
Noteworthy? Not necessarily.
Why, then, did I tell my friends that "I live a rich life." I have met fascinating people who do noteworthy things, tell good stories, and like to laugh. I appreciate other people and I choose to keep growing.
To me, that is a measure of a good life. What makes your life meaningful?